I focus on defending traffic cases in the Fredericksburg, Spotsylvania, Stafford area in Virginia. I run my own law firm with the help of my wonderful wife and my excellent legal assistant.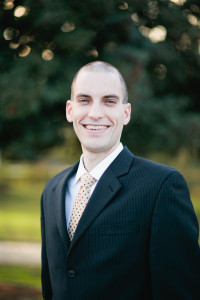 I was born and raised in North Texas, living in the same house from birth until I went to college at the University of Dallas. I met my wife at college, and we got married after graduation. Then we made the trek to Virginia for me to attend law school at the University of Virginia.
Throughout college and law school, I paid the bills as an internet programmer. I still enjoy programming, and I use those skills to build programs to efficiently manage my firm.
After graduating from UVA, my wife and I moved to Spotsylvania County, where I began my practice. I focus on providing top notch client service while relieving stress and obtaining the best possible resolution in court. To learn more about my law firm, click here.
When I'm not at court, I enjoy spending time with my wife and road bicycling.