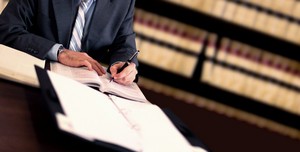 Most people realize the importance of hiring an attorney to defend their DWI charge. After all, it's a misdemeanor offense that can alter your life for years. But if you're like many of my clients, you've never needed to hire a lawyer before.
You're not a bad person or a repeat offender. You just wound up in a bind. You need to know what mistakes could sink your case, so you can make sure to hire the right attorney. Watch out for these fatal blunders:
1. Treating your case like every other.
You're unique, and so is your DWI charge. Some attorneys don't care. They treat you as one more paycheck, hoping to grind your case down to a plea bargain and be done. You deserve better. Starting with our initial conversation, you and I will discuss the unique facts of your case, your job, your transportation needs, and anything else you're concerned about.
I'll explain in everyday terms how the law applies to your individual situation and what we can hopefully accomplish together. Even more importantly, I limit my practice to the number of cases that I can personally handle at one time. Instead of passing your case off to an associate or colleague, I'd rather turn away people and truly serve the clients whom I accept.
2. Not watching the cruiser dash cam video.
If only there was a magical box that could show us exactly what happened during your DWI stop… Wouldn't that be a great source of information to arm ourselves for your defense? Oh, wait. There is!! Many law enforcement cruisers have a dash cam video which will record everything that happened before and after the officer stopped you. There isn't one in every cruiser, and sometimes they do malfunction.
However, your attorney should always pursue any available video. I'm amazed at how many attorneys don't bother to watch the DWI video. It takes a little effort to ask for it and go to the prosecutor's office to watch it, but it's a wealth of information for your case. Not watching the video is like putting on blinders before walking into court.
3. Not requesting logs about the breath machine or blood test.
The breath machine and blood testing equipment are NOT black boxes that we are ignorant about. They're scientific machines that perform a highly specialized function. Why wouldn't we seek documentation about the equipment to see if it's working properly? Why not find out if the technicians have checked it for accuracy when they're supposed to? It comes down to laziness.
Requesting these records from the Virginia Department of Forensic Science takes a little time and can cost a little money. But it's a small price to pay to defend a case to the full extent of the law. I happily request whatever documents I can to look for any possible defense, and I pay any expense like this out of my own pocket.
4. Practicing in unfamiliar courts.
Aren't you nervous when you show up for the first day of a new job? It's unfamiliar to you, and you might not be able to do your best work on day one. You certainly don't know who really runs the show and the subtleties of the workplace dynamics. I think the same issues apply to attorneys who dabble in unfamiliar courts.
Virginia law may be the same across the Commonwealth, but the judges, prosecutors, officers, and clerks are unique in every jurisdiction. Even something as simple as obtaining a continuance to change the court date can be difficult if your attorney isn't familiar with the court's normal procedures. And when the rubber hits the road on the trial date, not having a relationship with the prosecutor and officer could make it more difficult to negotiate and put the case on for trial.
5. Putting the burden on you.
You may be scared and nervous about your charge. You shouldn't have extra burdens placed on you, like obtaining your driving record. That's your lawyer's job. If you work with me, I'll ask for copies of the paperwork you already have, but I'll do my best to take the burden off your shoulders and relieve your stress. My Case Manager will get a copy of your driving record, and we'll send it to you so you can review it too. We'll even prepare your restricted license application, when possible, to expedite getting you back on the road if you're convicted.
6. Ignoring client goals.
Some attorneys may get too focused on their own goals and ignore yours. It's easier to push a client into a plea agreement than to take the time for a full trial. But that may not best accomplish your unique goals. During our case strategy sessions together, you and I will discuss your goals and concerns. That gives me the target to aim for with your case. Together we'll develop a strategy to try to reach your goals.
7. Pushing you off onto other people.
One of the key questions to ask a lawyer during your initial interview is: Who will be going to court with me? You might be surprised to learn that some law firms shuffle cases around like a deck of cards. You could talk with one lawyer for your initial interview, work with another lawyer to prepare the case, and end up with a completely new lawyer at court.
Even more concerning: sometimes the lawyer at court isn't even an employee of the law firm you hired! The other problem I've seen is lawyers insulating themselves from clients with a wall of staff. Starting from the initial interview, you deserve to discuss your case personally with the attorney. I promise to return your calls and emails within one business day.
I do have a receptionist service and a rock star Case Manager who helps prepare cases to my exacting standards. However, I'm the only attorney in my office, and I don't pass cases off to colleagues. If you hire me, I'm your attorney. Period. Don't let your case be jeopardized by hiring an attorney who doesn't personally focus on YOUR needs and YOUR unique situation.